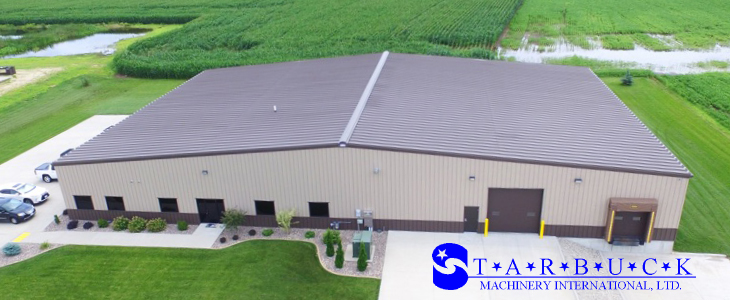 Starbuck Machinery International, LTD. is an independently owned business. Since its inception, in 1980, it has grown from a small job shop in Clinton, Iowa to a state of the art precision machine shop in Fulton, Illinois. Starbuck Machinery has become one of the leaders in the design and manufacturing of packaging equipment and components in the Midwest.
Owned and operated by husband and wife, Craig and Brenda Vanderploeg. Starbuck Machinery not only has the technology, but we also provide the personal touch and dedication of a family owned and operated business to take care of their customer's needs.
"One house" philosophy combines over 100 years of experience, engineering, manufacturing and technical knowledge working with different machines, materials and manufacturers. With a superior manufacturing facility, backed with the latest CAD/CAM technology including CNC manufacturing and 3D design capabilities, we offer a creative problem solving solution to all your unique applications.
Solving your problems is the purpose of the "One house" philosophy. We can meet your exacting needs through outstanding quality, service and delivery dates that will consistently meet and exceed the expectations of you and your company.
Contact us today!